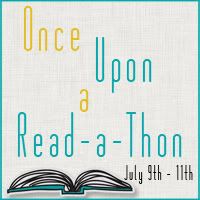 Okay, so this is the first Read-a-Thon I'm participating in and I am really excited. I usually pace myself when reading a book, trying to spread out the reading into five days or so, which sometimes works and sometimes doesn't. So since that's my normal pace, for this Read-a-Thon, I plan on narrowing it down to a book per day. So since there's three days, I will hopefully be able to read three books. Picking out which books these will be was a complicated process, basing on pages, availability, and desire to read. I think I did pretty good on that though, and I like my picks:
Book: Dash and Lily's Book of Dares by Rachel Cohn and David Levithan
On To-Read List Since: January 9th, 2012
"I've left some clues for you.
If you want them, turn the page.
If you don't, put the book back on the shelf, please."
So begins the latest whirlwind romance from the bestselling authors of
Nick & Norah's Infinite Playlist
. Lily has left a red notebook full of challenges on a favorite bookstore shelf, waiting for just the right guy to come along and accept its dares. But is Dash that right guy? Or are Dash and Lily only destined to trade dares, dreams, and desires in the notebook they pass back and forth at locations across New York? Could their in-person selves possibly connect as well as their notebook versions? Or will they be a comic mismatch of disastrous proportions?
Rachel Cohn and David Levithan have written a love story that will have readers perusing bookstore shelves, looking and longing for a love (and a red notebook) of their own.
I've been wanting to read this one ever since I read the summary. I find the plot interesting and it's a unique contemporary. I feel like It will be a cute and fast read.
Book: Something Like Normal by Trish Doller
On To-Read List Since: July 5th, 2012
When Travis returns home from a stint in Afghanistan, his parents are splitting up, his brother's stolen his girlfriend and his car, and he's haunted by nightmares of his best friend's death. It's not until Travis runs into Harper, a girl he's had a rocky relationship with since middle school, that life actually starts looking up. And as he and Harper see more of each other, he begins to pick his way through the minefield of family problems and post-traumatic stress to the possibility of a life that might resemble normal again. Travis's dry sense of humor, and incredible sense of honor, make him an irresistible and eminently lovable hero.
While choosing my reads, this one wasn't originally a pick, but I had heard of it before and thought it sounded interesting, I have no idea why it wasn't on my to-read list sooner. So I was venturing around the other day and Lori from Pure Imagination and Candace from Candace's Book Blog both recommended this as a good Read-a-Thon book. So it became my second pick:)
Book: The Statistical Probability of Love at First Sight by Jennifer E. Smith
On To-Read List Since: January 8th, 2012
"Who would have guessed that four minutes could change everything?"
Today should be one of the worst days of seventeen-year-old Hadley Sullivan's life. Having missed her flight, she's stuck at JFK airport and late to her father's second wedding, which is taking place in London and involves a soon-to-be stepmother Hadley's never even met. Then she meets the perfect boy in the airport's cramped waiting area. His name is Oliver, he's British, and he's sitting in her row.
A long night on the plane passes in the blink of an eye, and Hadley and Oliver lose track of each other in the airport chaos upon arrival. Can fate intervene to bring them together once more?
Quirks of timing play out in this romantic and cinematic novel about family connections, second chances, and first loves. Set over a twenty-four-hour-period, Hadley and Oliver's story will make you believe that true love finds you when you're least expecting it.
I've heard great things about this book and it sounds very intriguing. Plus, I absolutely love the title and the cover, so it's a must read for me.
So those are my three books for the Read-a-Thon, all three short and sound fast-paced. Really excited for it, anyone else?